Bank of America Stadium
Charlotte, NC
January 1, 2018
A lot of people have differing opinions on the College Football bowl season. Plenty of lovers, and of course some haters. As a lover of all-things College Football, I can't get enough of the bowl games. Sure, I don't watch every contest, but from Christmas until the National Champion is crowned, I keep up with pretty much every game.
Also, as a Wake Forest fan there are very few opportunities to watch a bowl game featuring Old Gold and Black. There were 11 such times prior to this season to be exact. And that's not 11 in my life, that's 11 bowl games in Wake Forest football's history. For reference: Fresno State and Marshall each have 11 bowl victories.
All that said, when the Deacs got a bid to play in the 2017 Belk Bowl in Charlotte, NC, just 80 miles from Wake's campus, I had to find a way to go. Did I mention they were playing Texas A&M? Yeah, that school that produced a Heisman Trophy winner only five years ago and just hired (a very confident) Jimbo Fisher away from FSU.
To keep a short story short, I decided I would fly from Minneapolis to Charlotte and back in one day to catch the game. So here is a look one of the most exhilarating, exhausting, and entertaining 24-hours of my life.
Friday, December 29, 2017
2:30am – Wake up after catching two hours of sleep. Nothing like a terrible night's rest with the anticipation of a 5:10am flight.
3:21am – Take this photo of my microwave clock to remind myself how crazy I am while I drink my vitamin C packet, wait for my Lyft driver, and bundle up to walk outside in the -15 degree Minnesota winter ("Feels Like" temp according to my Weather app was -32)
3:53am – My new friend, Gerald, picks me up and delivers me safely to MSP.
5:10am – Sit on the runway for 50 minutes before taking off.
9:05am – Now in the eastern time zone, Charlotte is looking beautiful and sunny and the excitement builds.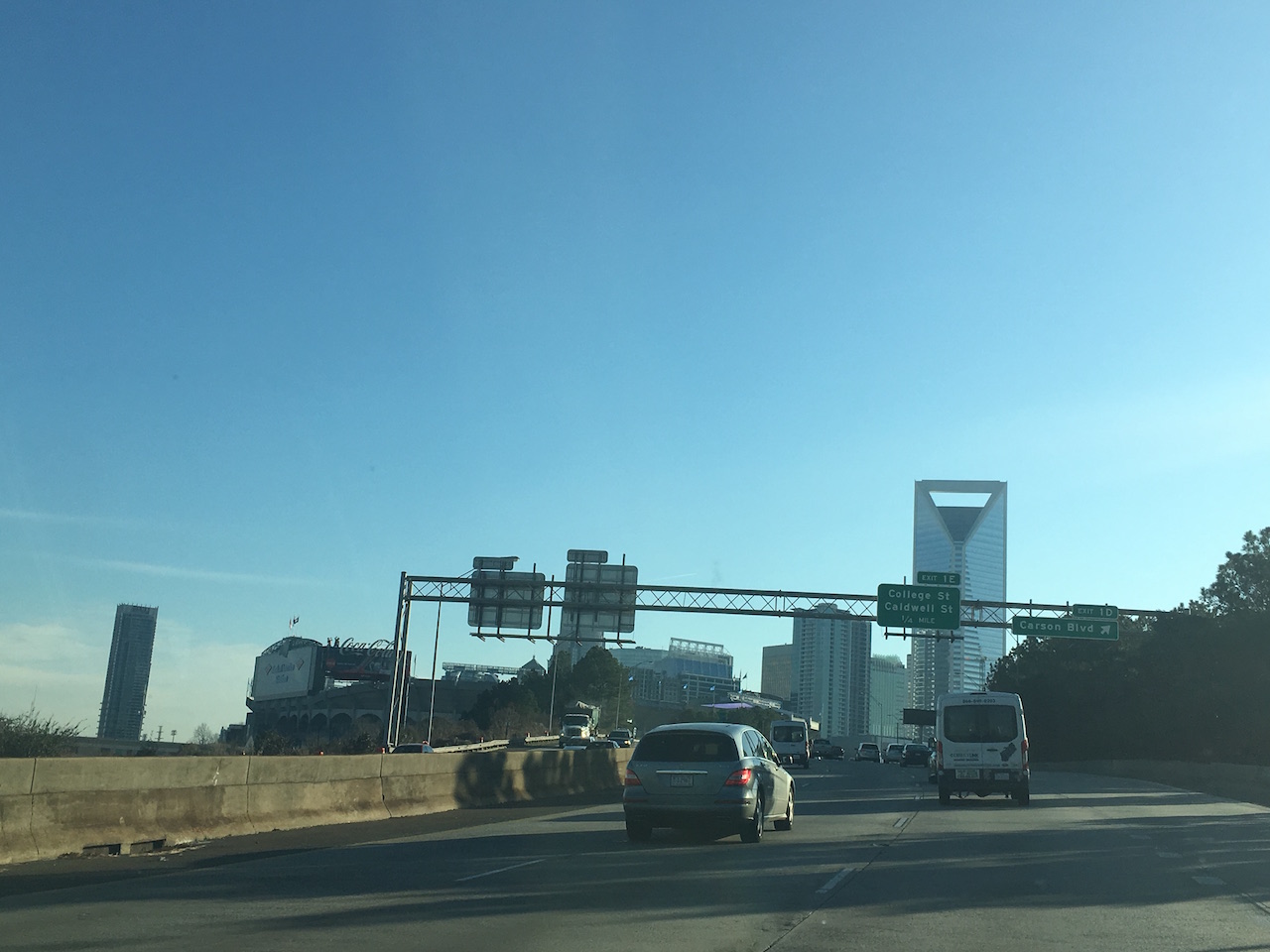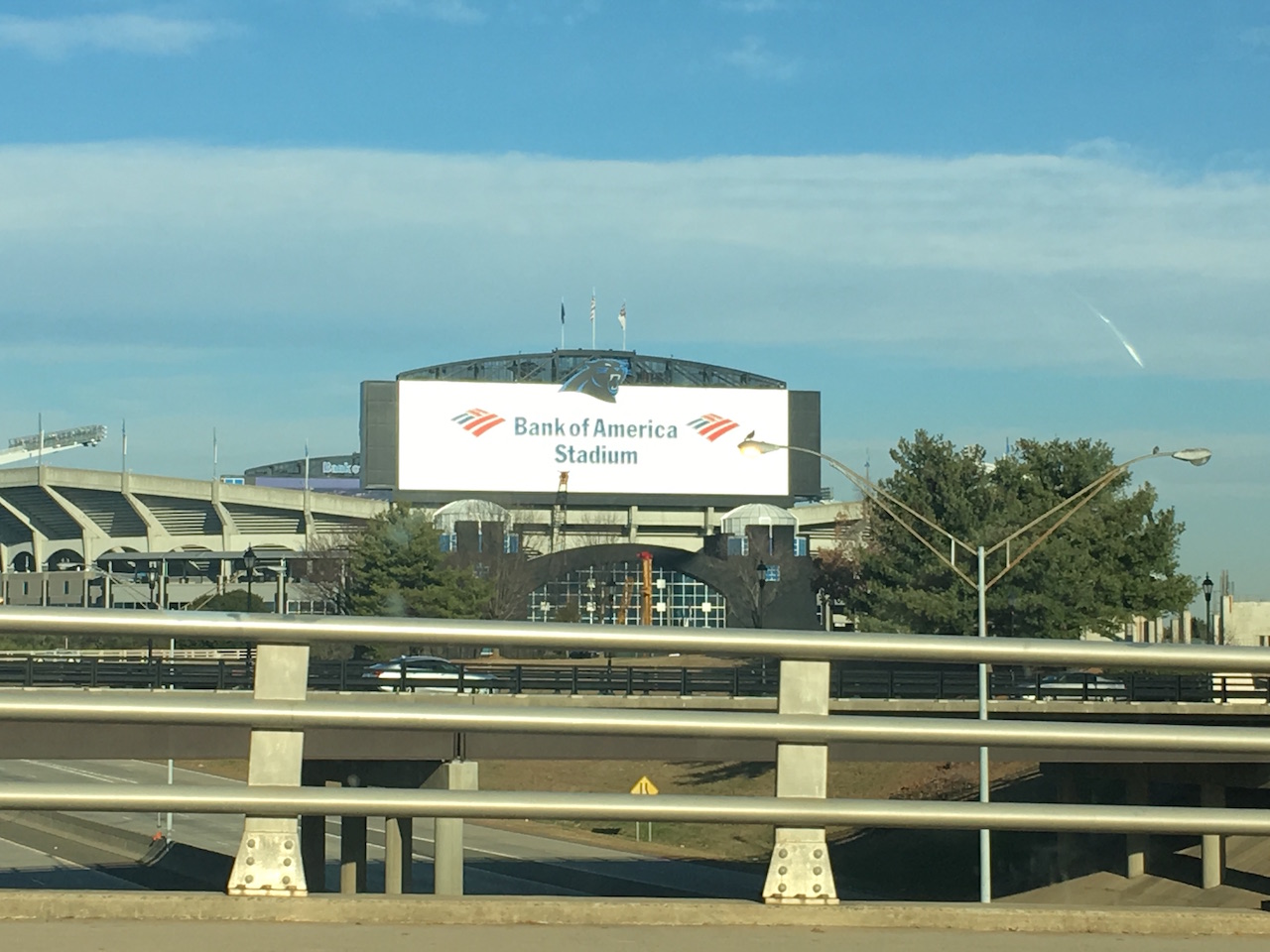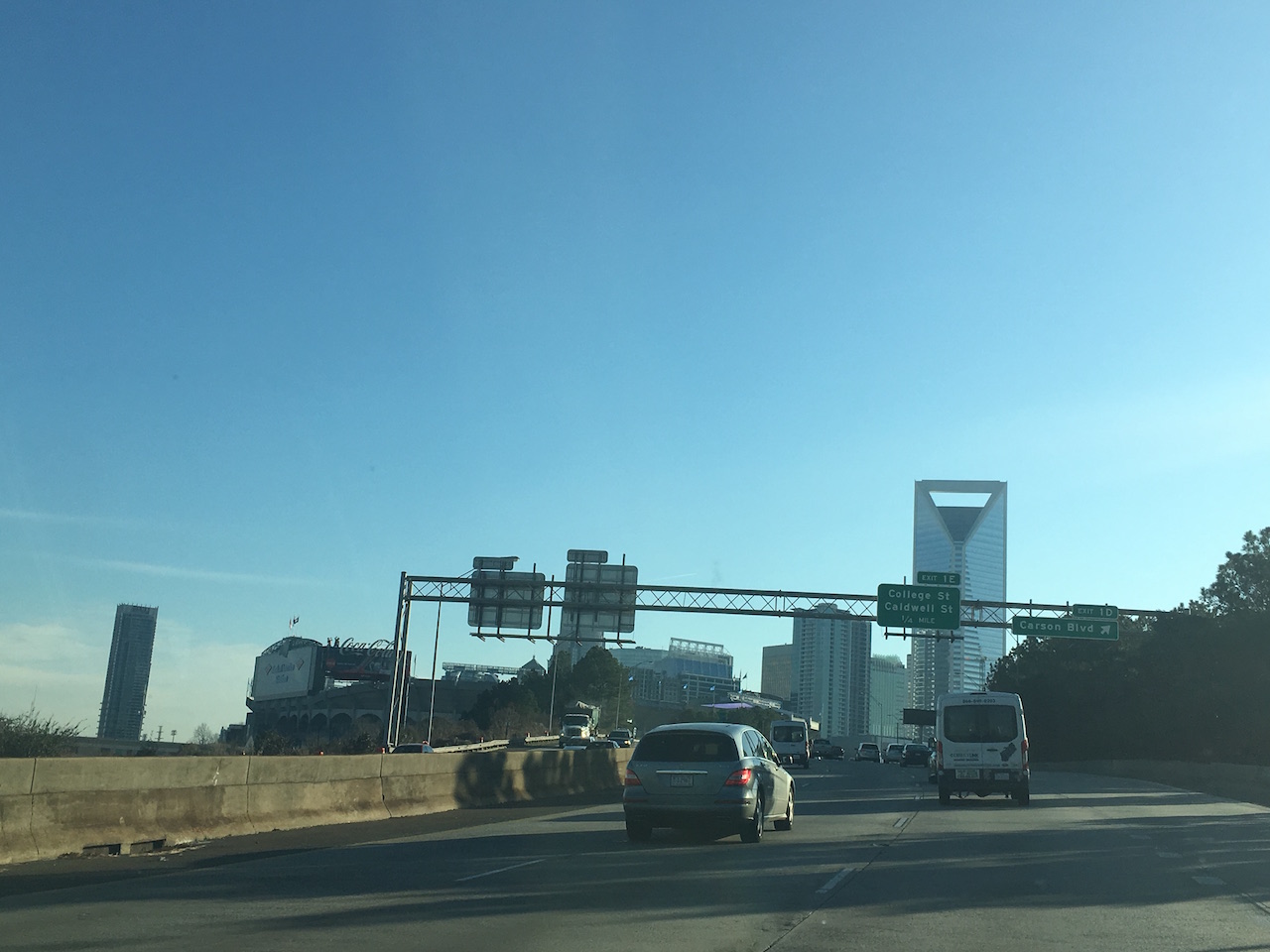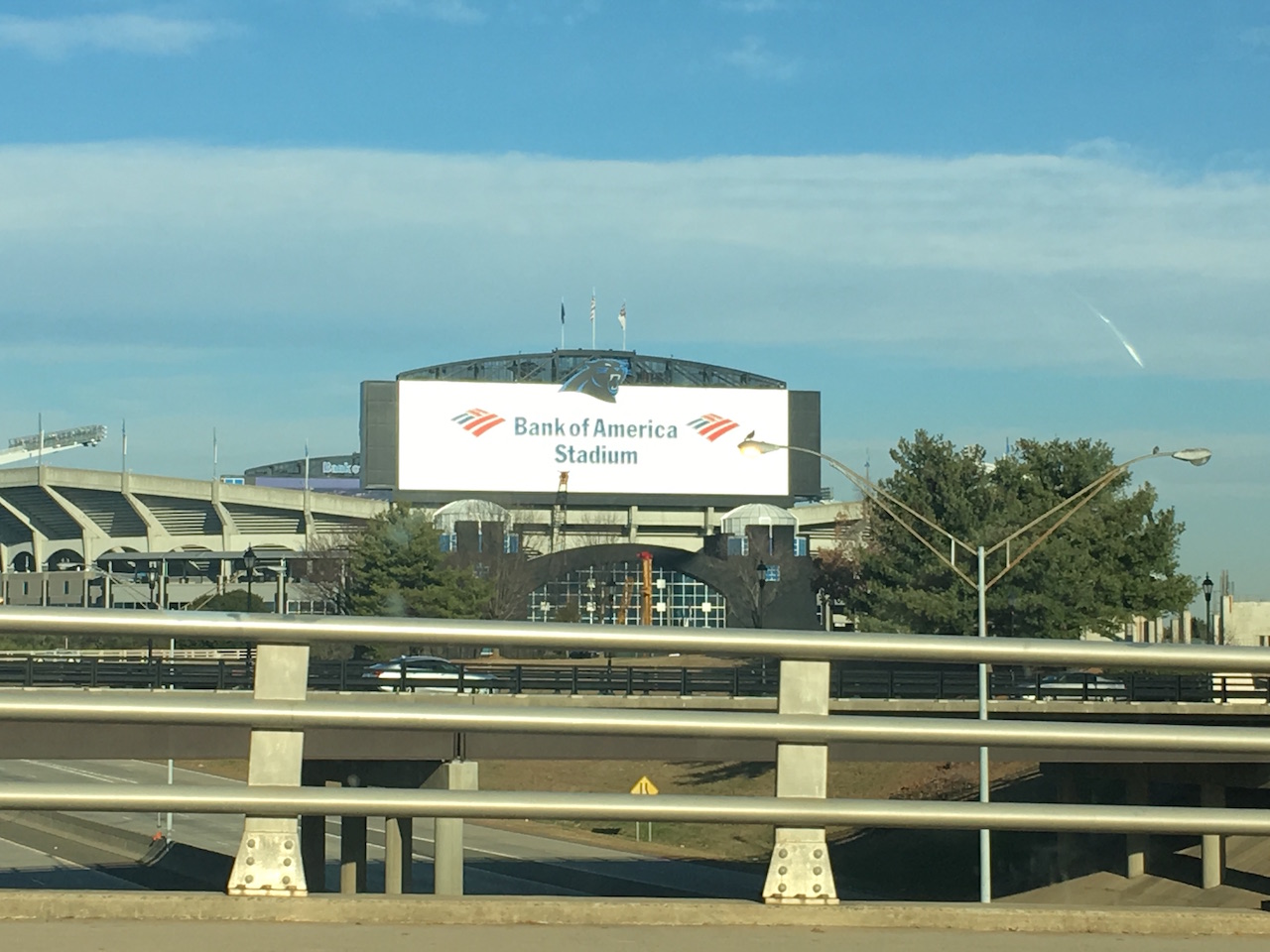 9:37am – Meet up with my family and walk around town for a while
11:00am – Grab lunch downtown and head to the Wake Forest fan shop to buy a new beanie for my bald head.
12:19pm – Walk through Belk Bowl Fan Fest as the excitement starts to build
12:26pm – Now settled in our seats, I start to get those pre-game nerves. One of my favorite feelings. The military airplane flyover during the National Anthem never hurts either.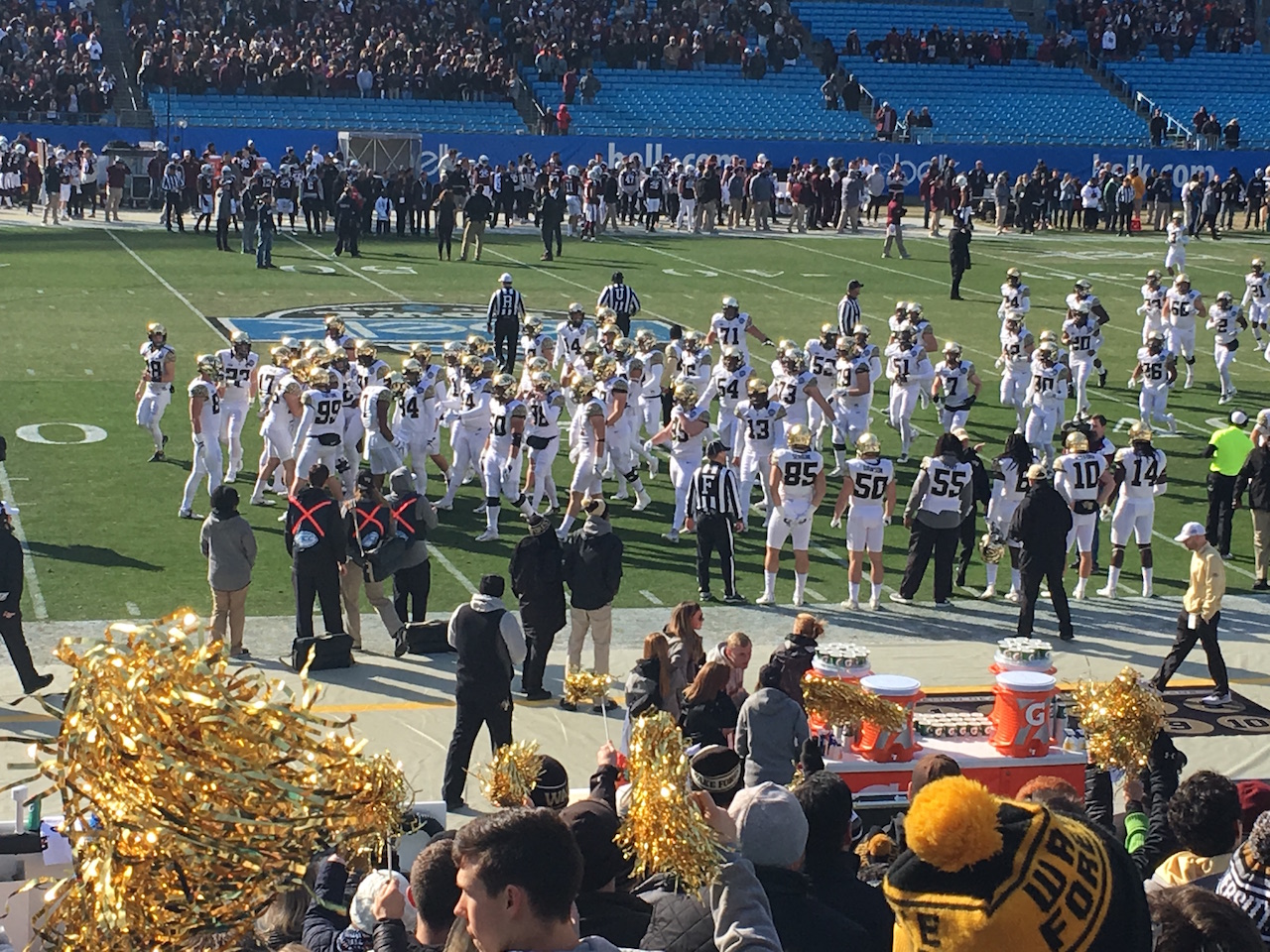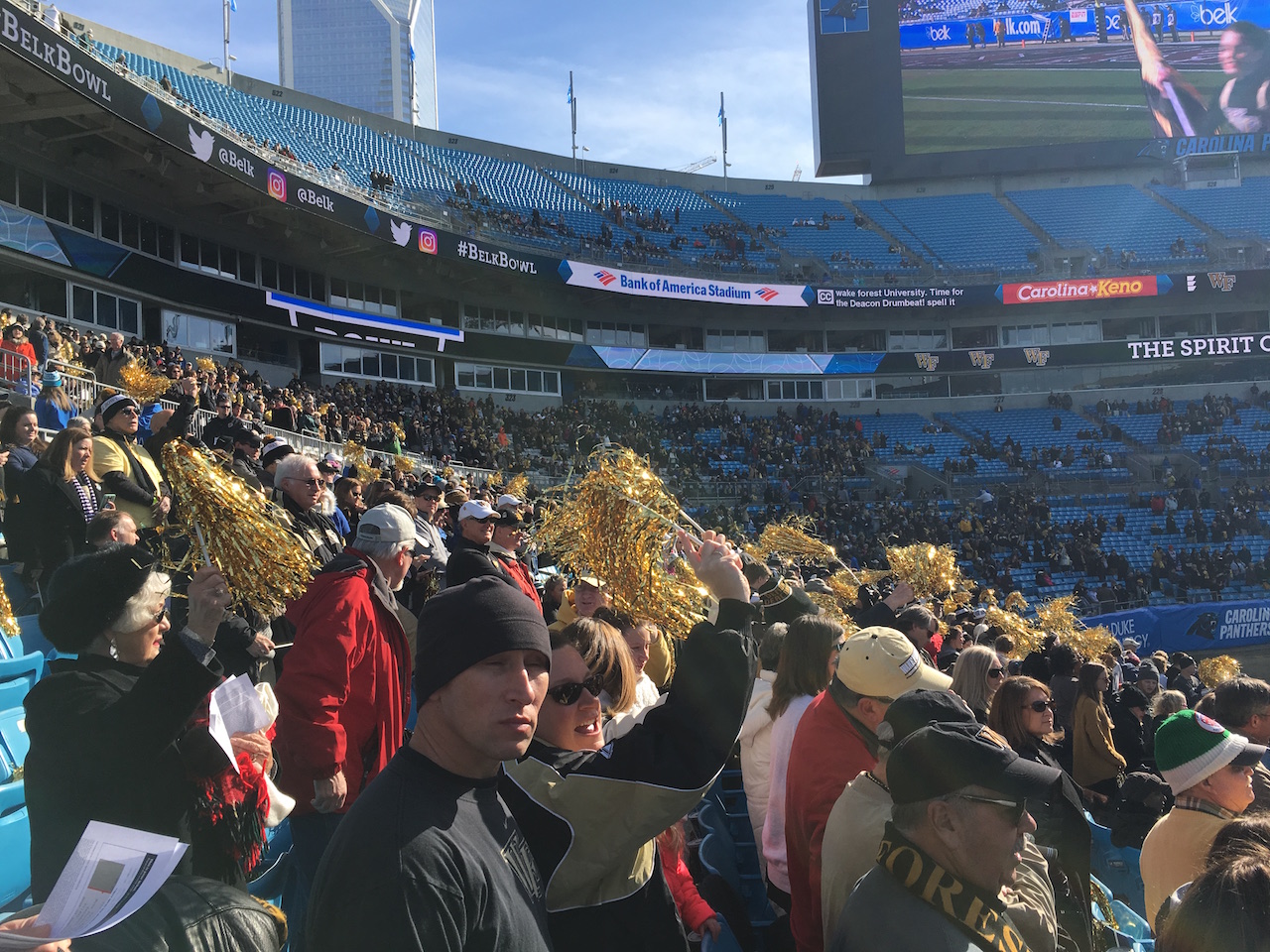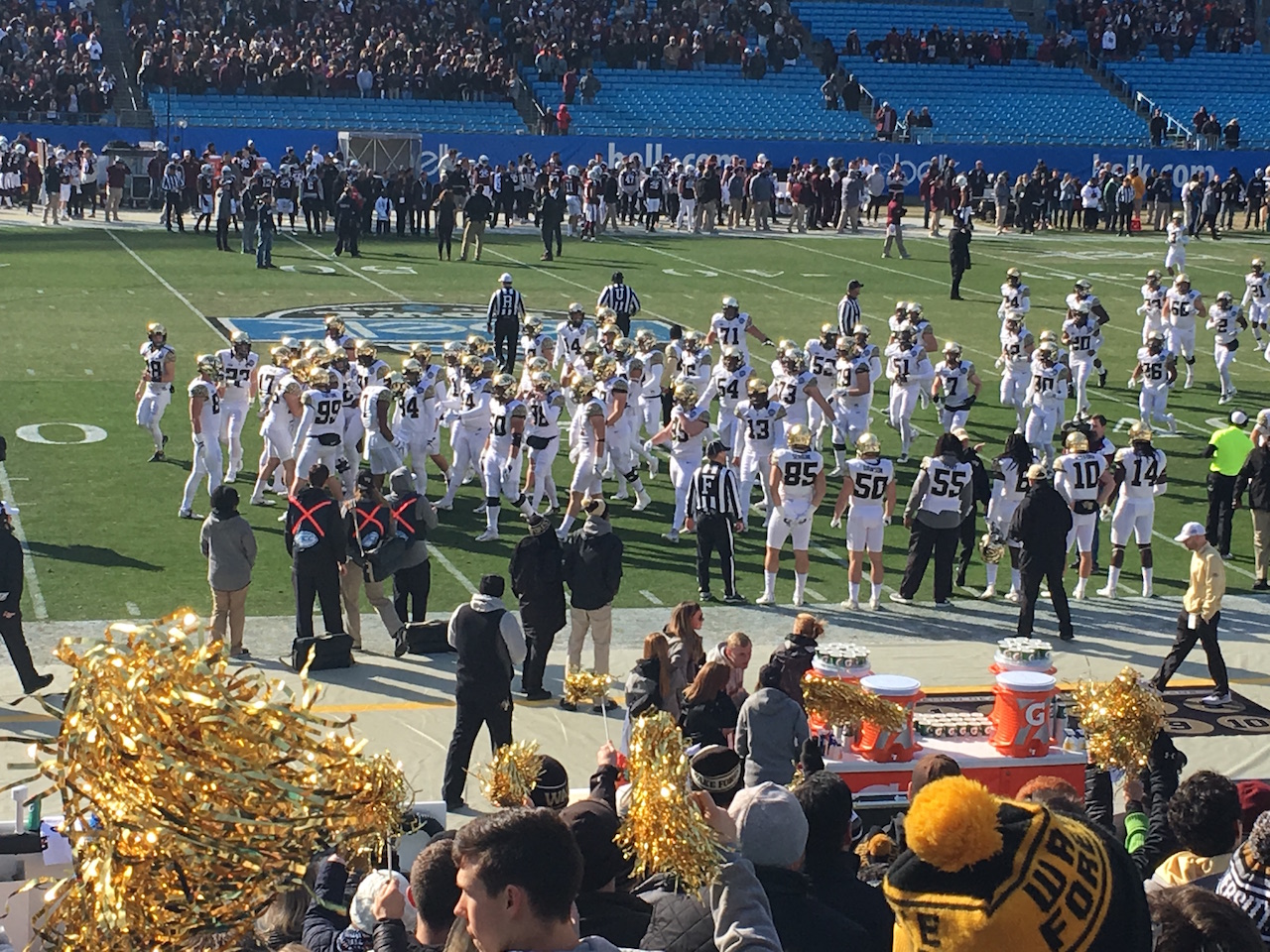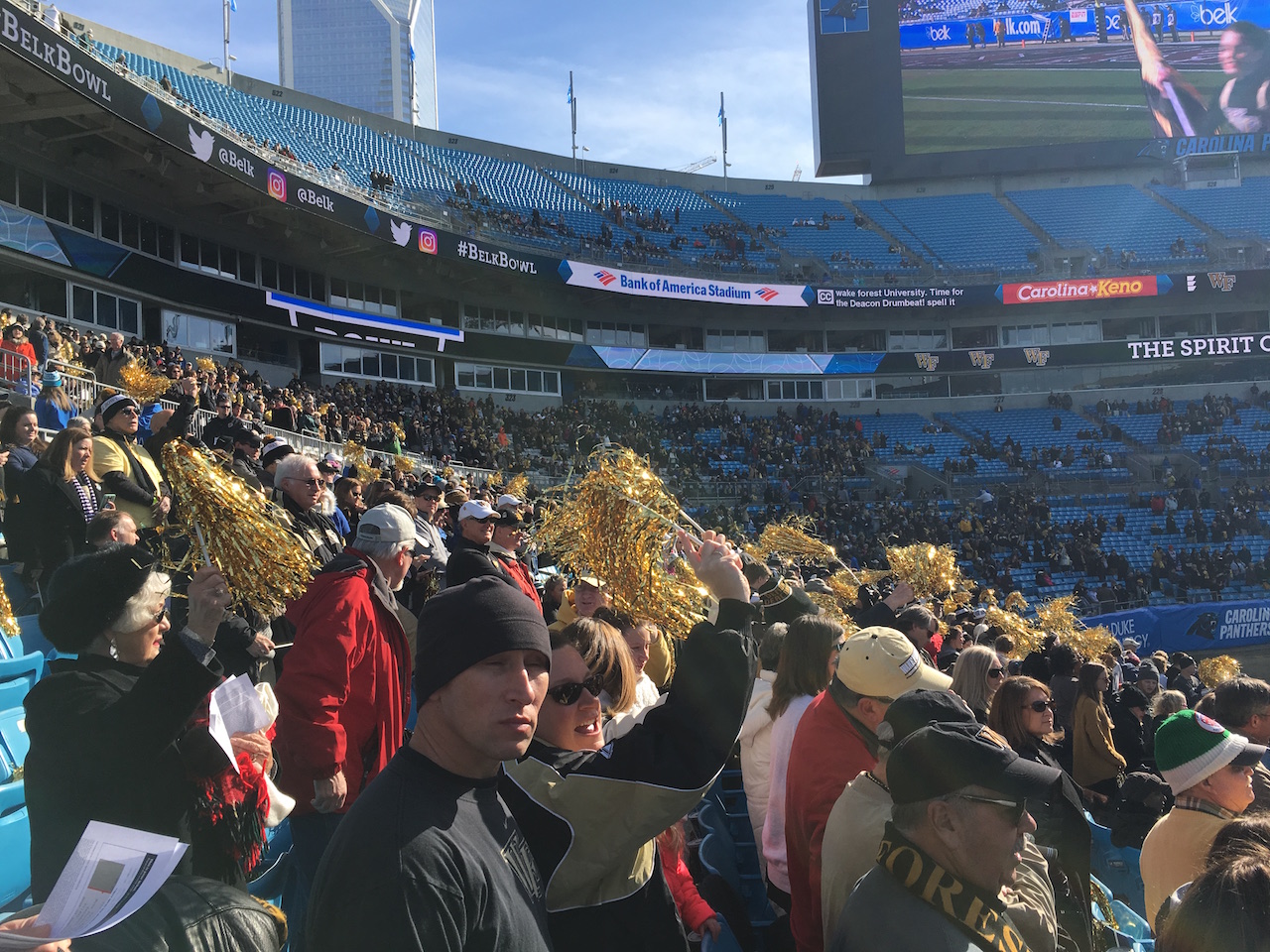 1:05pm – Kickoff
3:00pm – After a crazy half of scoring, Wake heads into the locker room up 38-28. The highs and lows were intense. Texas A&M got up 14-0 after blocking two punts in the first four minutes of the game. Wake then scored 31 unanswered points, only to have A&M cut the lead to 10 at half.
4:15-4:30pm(ish) – A&M retakes the lead for the first time since the 1st quarter, followed by a Wake fumble with an ensuing goal-line stand by the Deacs. 45-41 A&M with 12:39 to play
4:31-5:08pm – A plethora of intense moments and three lead changes later, Wake Forest gets a stop on 4th and 15 to ensure the 55-52 victory. You've got to watch the highlights if you didn't catch the game or the highlights yet. So here you go...
5:09pm – The "ACC" chant begins as Wake lines up in victory formation.
5:10pm – The celebration begins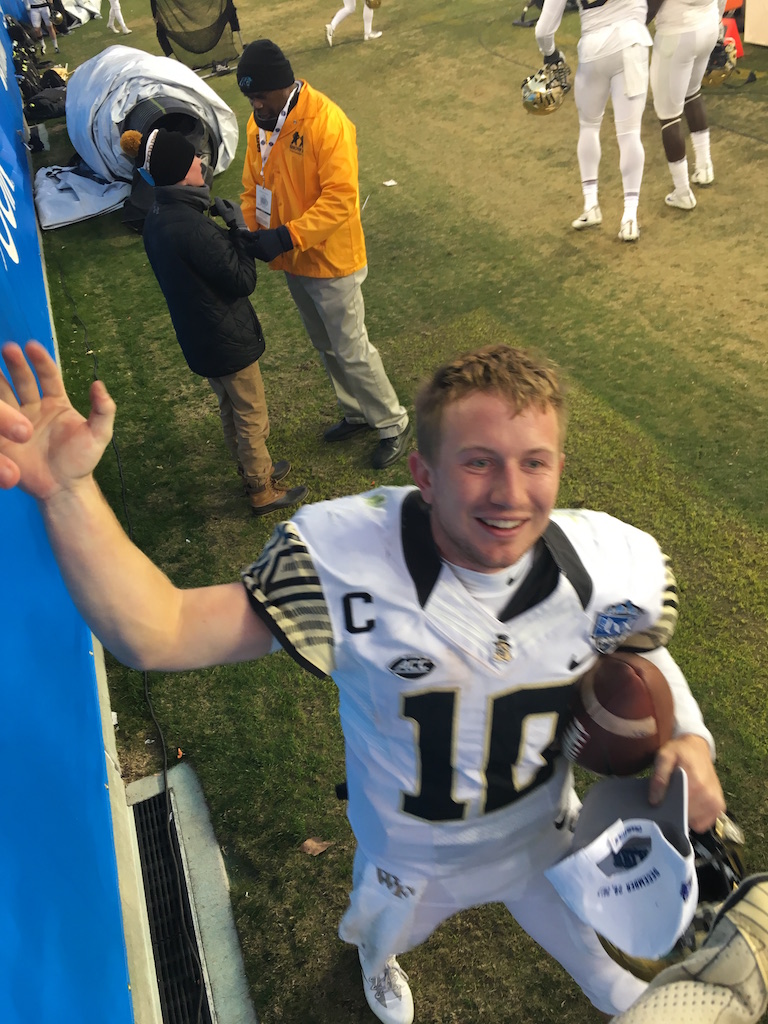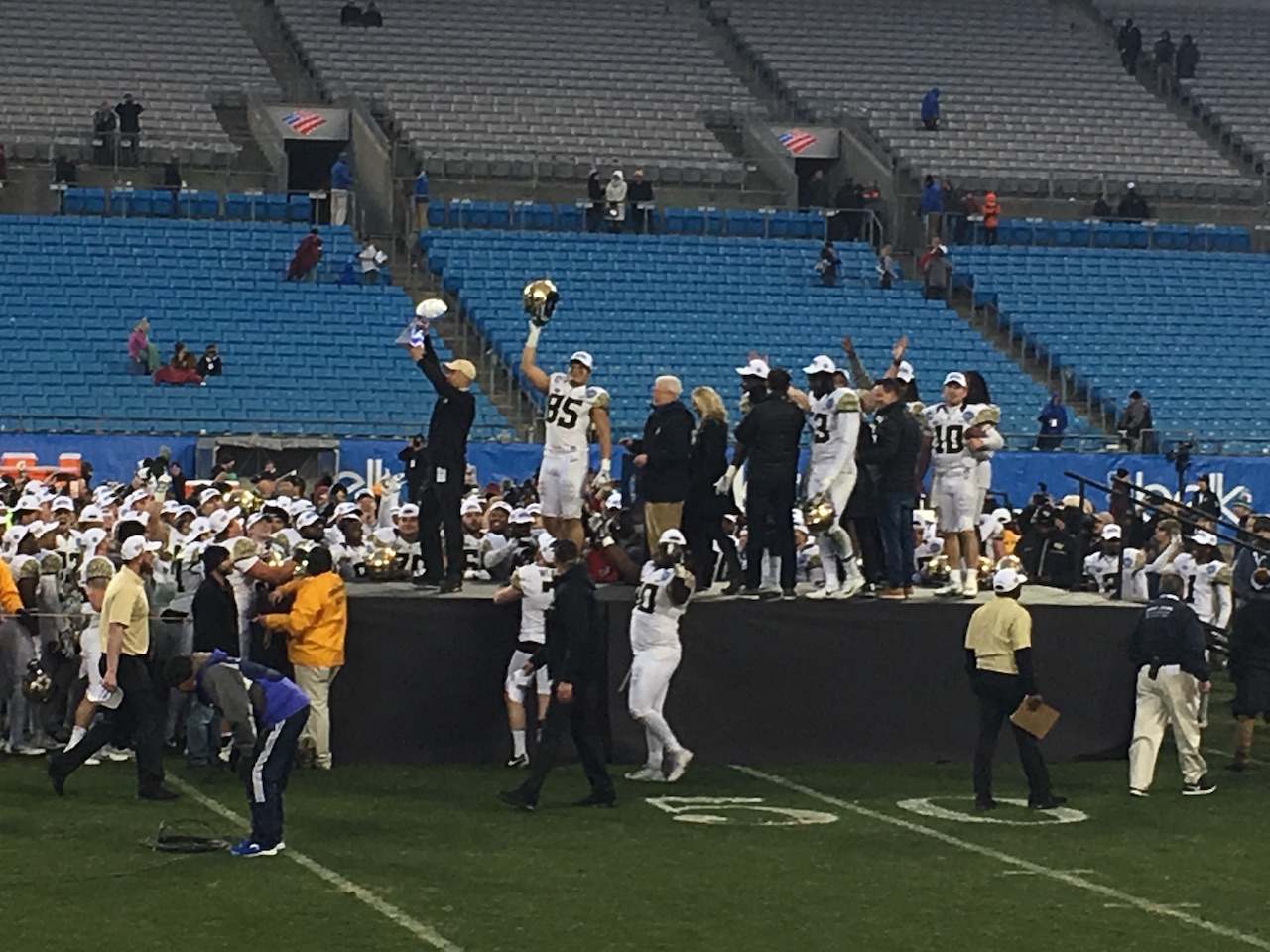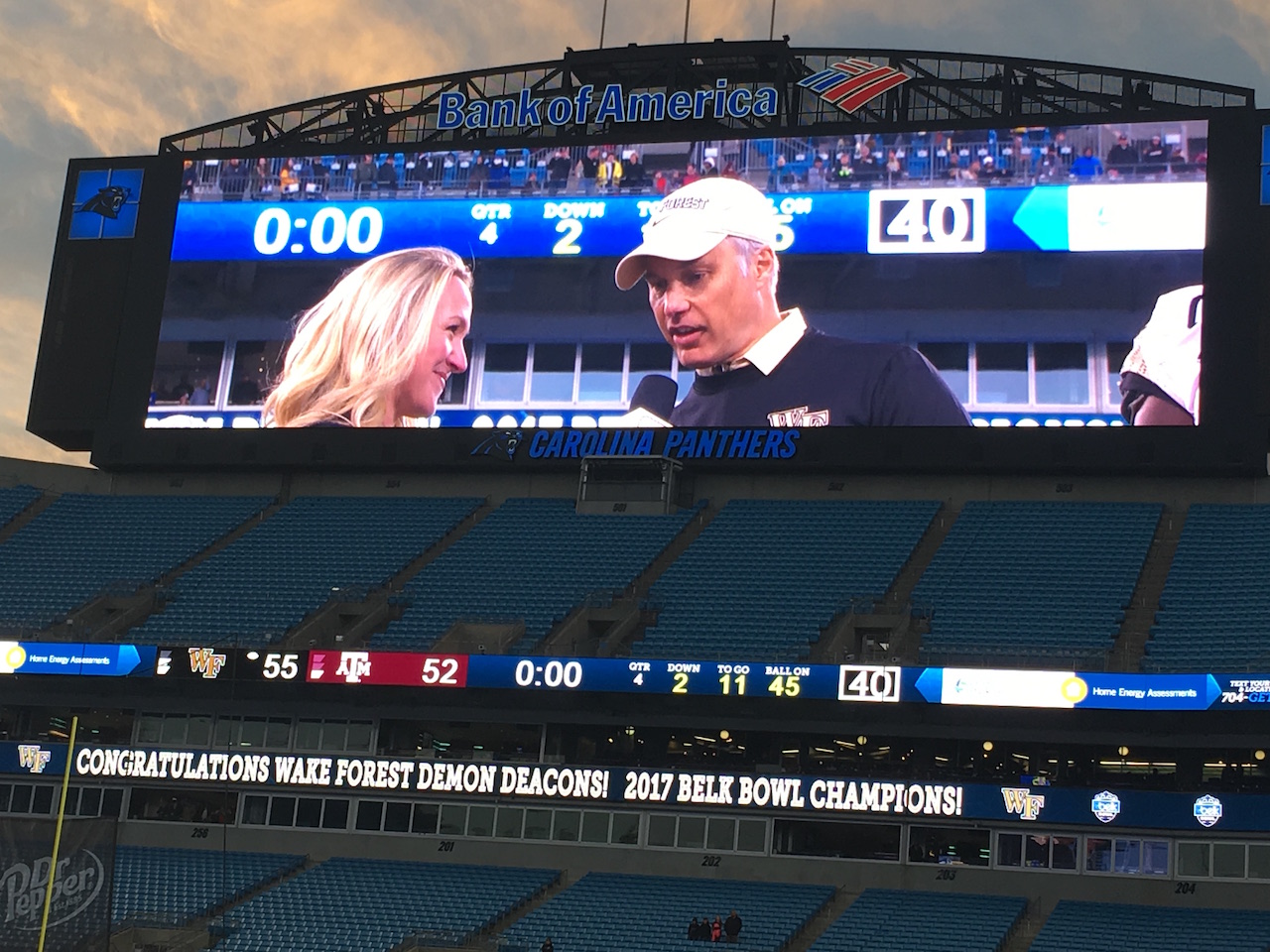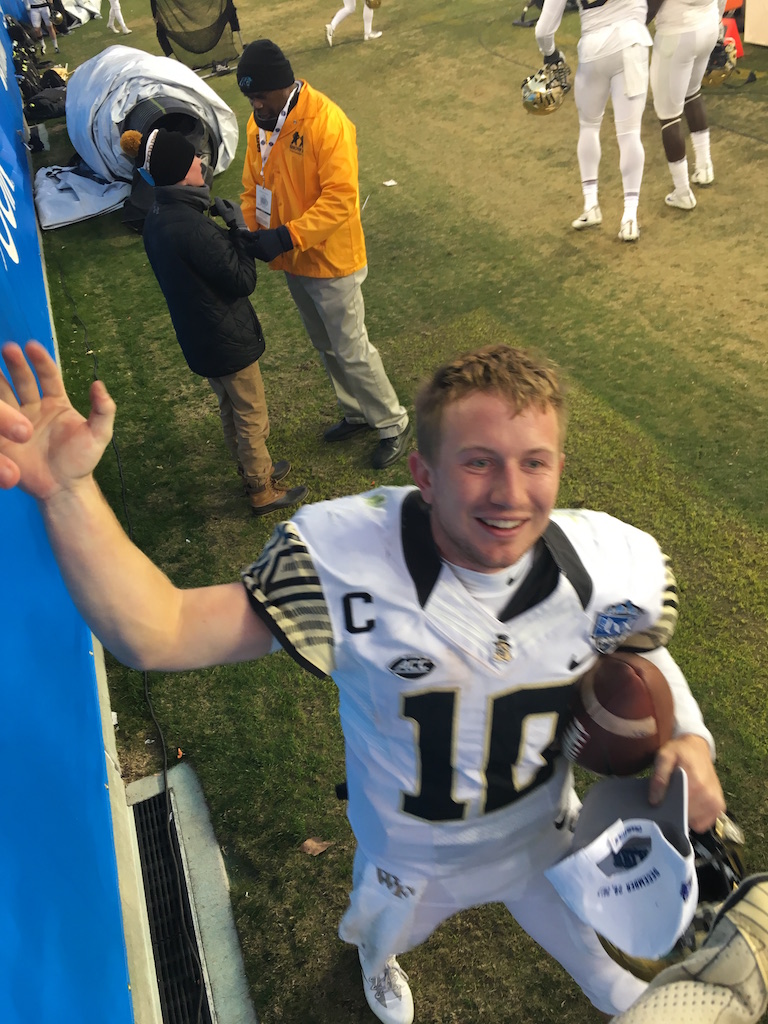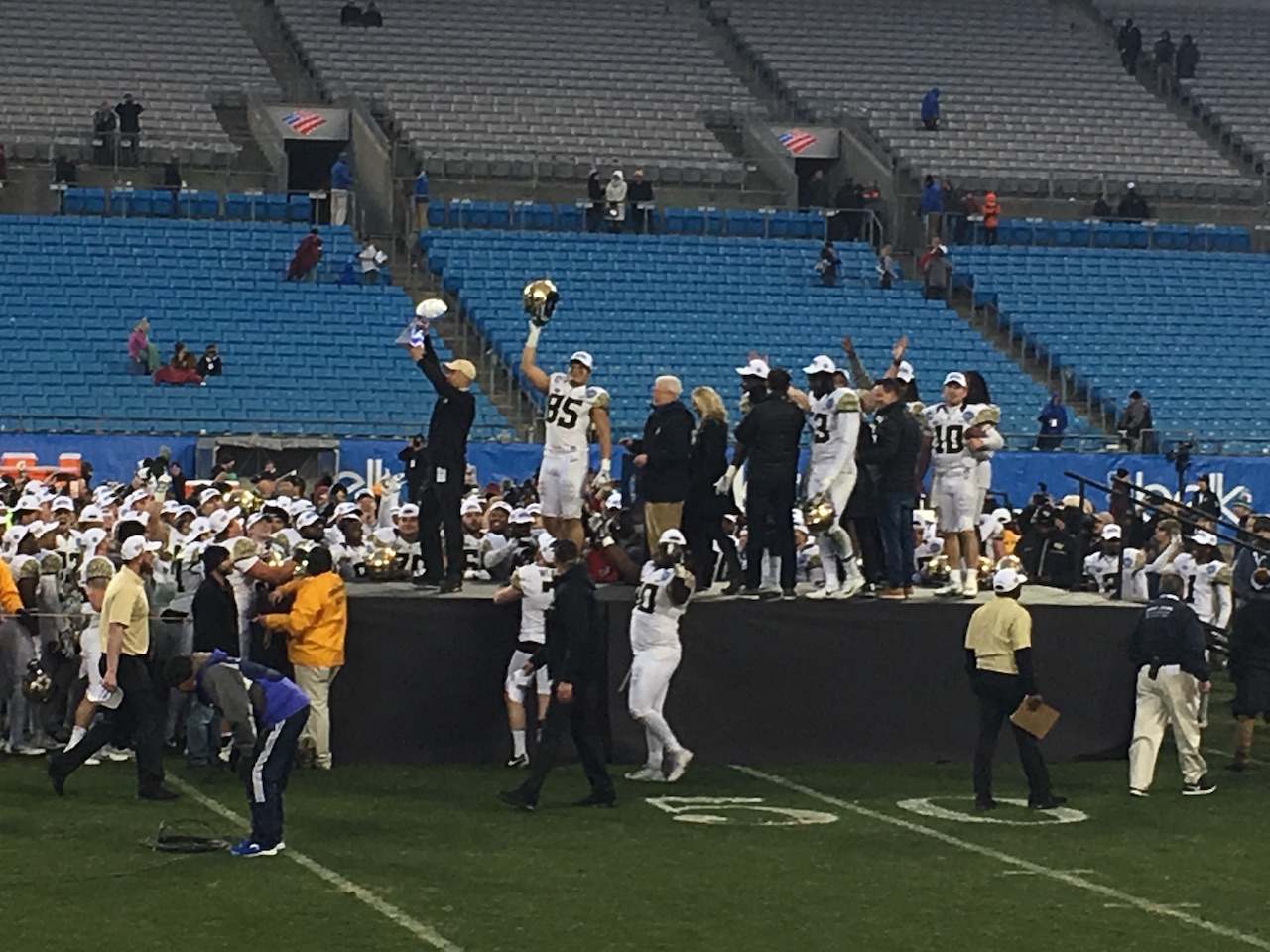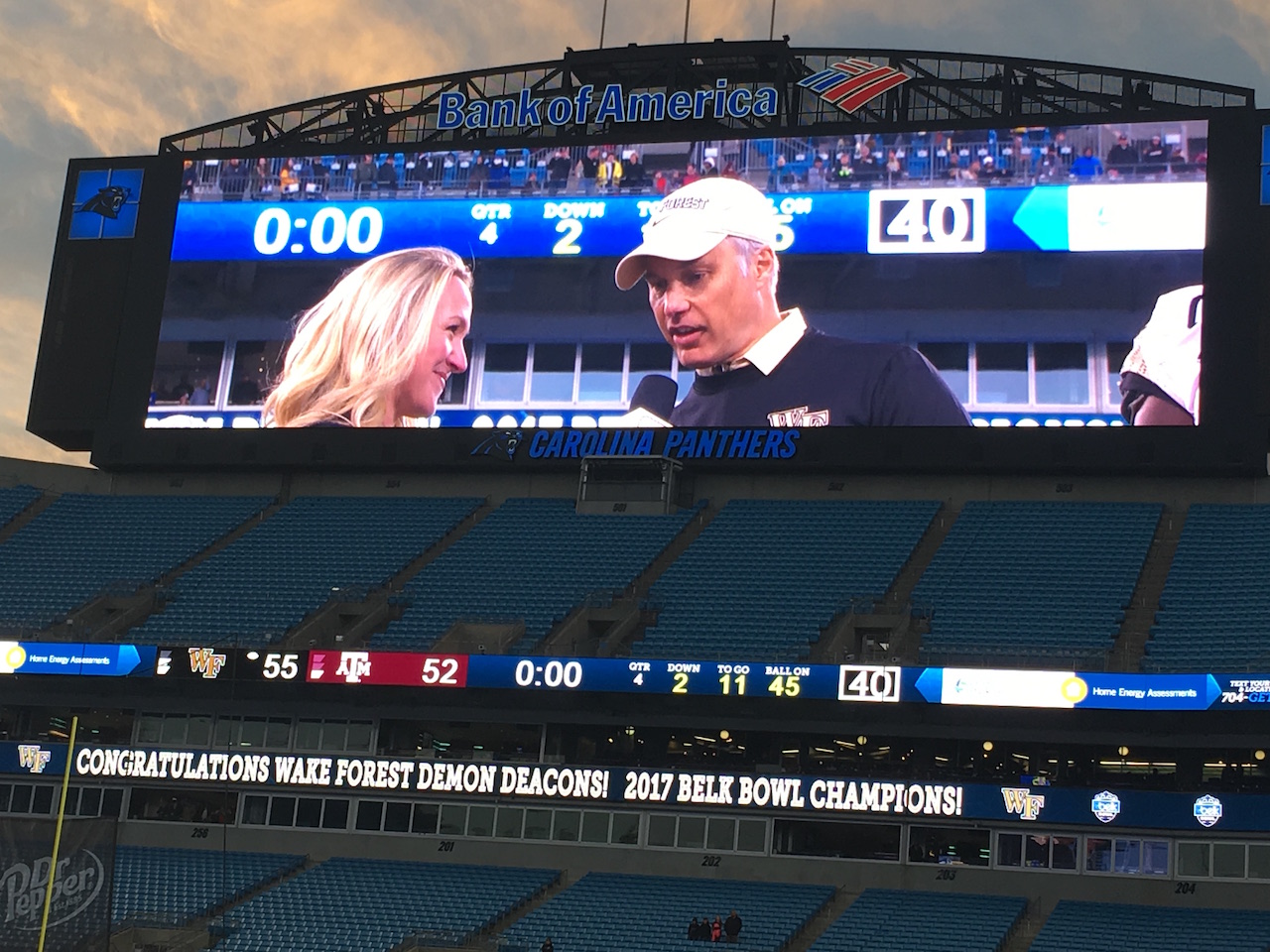 6:00pm – We head to a delicious Thai restaurant to celebrate the victory with some curry and pad Thai.
7:30pm – My family drops me off at the airport as they begin their drive home to Raleigh. I'll spare you the boring details, but this was my view for the next four hours.
Friday, December 29, 2017
12:00am – Following a two-hour delay, my flight finally takes off and heads to MSP.
2:15am – Back in central time, I catch a Lyft to head home.
2:33am – Back home… finally!
Although this doesn't include every detail of the day (heck you may be thinking that's more detail than anyone wants, if so, I'm sorry), I think you get the sense of what it was like. Worth every penny and every minute. Go Deacs!
For my guy Jaboree Williams: You came through on your promise and I appreciate that. Congrats on a fantastic career #6.