Mercedes-Benz Superdome
New Orleans, LA
March 27, 2017
2012 started off safe, but quickly became a year of risks for me. I was in my sophomore year of college and enjoying the social life that came along with it. I'd argue that my college experience up until then was typical for a sophomore who had become comfortable with his surroundings, classes, and the social life. College was a blast, but I knew there was more being offered than just intramural sports, unpaid internships, and homework.
At the end of my freshman year, my older brother, Ryan, asked about how my first year had gone. I gave him the mundane "Good!" His response stuck with me. "You will never be surrounded by more opportunity in one place than your four years in college." He was right.
As a sophomore I wanted to start taking advantage of my surroundings. But frankly, I wasn't sure which unique opportunities were right for me. So upon hearing the news that High Point University would have our star shooting guard, Nick Barbour, in the College Slam Dunk & 3-point Championship during Final Four week in New Orleans, I knew this was it.
One of my best friends, Kevin, and I began to plan how we could make our way to NOLA to be a part of Nick's big moment. Through a lot of begging and planning, I found myself in Louisiana a couple weeks later. I covered Nick in the 3-point contest the Thursday prior to Saturday's semi-final games. Although he failed to advance to the finals, I had an incredible time covering his journey.
On Friday, Kevin and I attended the United States Basketball Writers Association's (USBWA) Full Court Press seminar, and were granted media passes before the semi-finals tipped off. Our inside access to the Superdome provided a unique look at the inner workings of a Final Four.
We passed through security, rivaling a TSA checkpoint during Thanksgiving, and entered a world that most only see on TV. A press room in the back halls of the dome filled with the top sports reporters, media guides, and free gumbo met us with a smile. After getting settled in, I made our way toward the court. Walking through the tunnel, entering the main stadium bowl, I knew the Superdome was that opportunity my brother spoke of, although it sat nearly 800-miles from campus.
Practice was underway for the Louisville Cardinals while thousands of fans watched the players get acquainted to the football stadium turned basketball arena. Meanwhile, in the back halls, John Calipari was answering questions in the interview room while the Kansas Jayhawks mingled with reporters inside their locker room.
A highlight of my day was interviewing Marquis Teague, the younger brother of Jeff Teague, who was a 2-year star at Wake Forest and one of my all-time favorite Deacs. Marquis was extremely humble and we laughed together about stories of him and Jeff growing up and their bond as brothers and competitors. As the day concluded, I submitted my story to the USBWA and began to pack up with anticipation for what the games would bring on Saturday.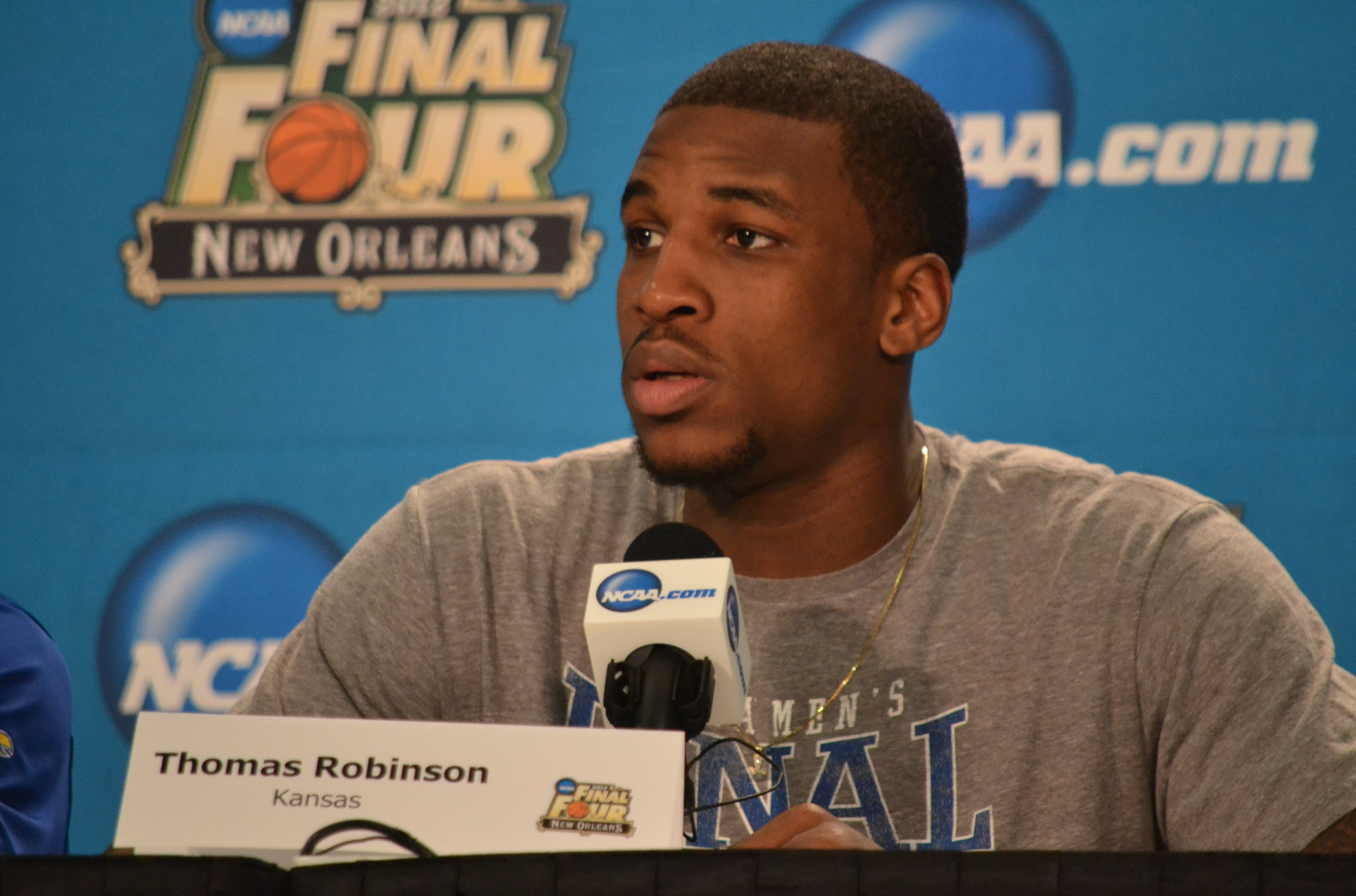 My experience of the Superdome significantly differed as a member of the media on Friday versus being a fan on Saturday. The energy in New Orleans on Saturday prior to the semis was surreal. Everywhere you walked you could spot a fan from one of the participating teams.
As I entered the dome that evening, there was a loud buzz throughout the crowd about what was going to take place. Four powerhouse programs were ready to take the court for a chance to play in the National Championship. The feeling of intensity and nervous energy overtook every seat as rivals, Kentucky and Louisville tipped off. The stadium that crowned Alabama as football champions only three months prior, was ready to do the same for men's basketball. The Superdome rose to the occasion. Having hosted several major events and surviving Hurricane Katrina, this Final Four went off seamlessly… although the same cannot be said about the 2013 Super Bowl.
Even though my experience at the Superdome ended as Kansas defeated Ohio State that Saturday, those memories remain strong. New Orleans knows how to 'do it big,' inside the dome and out. The Superdome is a major part of their history and one I encourage you to take part in.
This year of risks went beyond the Final Four as it stretched to the PGA Championship and ended across the Pacific Ocean at Robina Stadium in Queensland. To hear those stories and much more, make sure you subscribe.
Check out the video that highlights my journey with Kevin in New Orleans.